Products
Docks
Roll-A-Dock
The original dock on wheels comes In 4' and 6' widths in Aluminum or Galvanized Steel
Classic Dock
A heavy duty modular system that comes in 8',12' and 16' sections with 4'X4' drop in deck panels – 5' and 8' pole lengths - sections can be connected in any combination
Vers-A-Dock
A modular "post and plank" dock system that requires little or no maintenance
Sectional Dock
A simple, economical "post and plank" dock with all-in-one modular sections that come in 8' and 10' lengths and in 4' and 6' widths
Floating
The solution for deep water and changing water levels. Components can be used to construct a dock of almost any size and shape
Custom Floating Dock
Floating docks in a wider range of sizes. Unique solutions in all aluminum or galvanized steel
Wave Armor Floating Docks
Wave Armor's exclusive "H-Beam Channel Lock" connection system makes your Wave Dock section connections seamless and infinitely modular
Decking
The most visible part of a finished dock. They come in 6 different styles
Boat Lifts
Standard Cantilever Lift
The original Hewitt design – simple economical and proven performance
Hydraulic Cantilever Lift
The simplicity of the standard with the convenience of hydraulics and remote control
Hi-Lift Vertical Lift
A straight up/down lift suited to deeper water or frequently changing water levels
Hydraulic Lift Series
Heavy Duty lift for any type of watercraft. The ultimate for speed, convenience and
lifting capacity.
PWC Lift
Low cost cantilever lifts specifically designed for personal watercraft and small boats
Pontoon
Designed especially for pontoon boats. Supports the entire length of the boat without stressing the pontoon.
Boat Port Floating Lift
Works in combination with floating docks and all types of boats.
Wet Port Floating Lift
A simple, easy-to-install free-floating poly platform. Standard and Jumbo models for different sized crafts.
Rafts
Floating Swimming Platform
Durable 8'X8' platform for swimming, diving and sun bathing
Otter Island
8'X10' water and swim raft with non slip surface and storage beneath seat backs
Mini Otter Raft
7.5'X7.5' light weight economical swim raft with non slip surface, rounded corners and pontoon style bottom
Accessories
Canopies
Built in many sizes, a variety of colors and nylon reinforced. A perfect way to "top-off" your Hewitt Lift.
Benches
Come in free-standing or offset models. Adds convenient seating to any dock
Powered by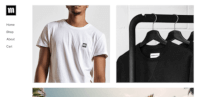 Create your own unique website with customizable templates.