Roll-A-Dock
Roll-A-Dock is simply the fastest and easiest way to get full enjoyment from your waterfront property.

In cold climates like Michigan, there's no need to endure frigid water – just roll it in and you're ready for action.

Roll-A-Dock is ideally suited to gradual slopes and works equally well on soft or rocky bottoms. A basic dock can be easily placed with a vehicle or installed in a matter of minutes by as few as two people.

Once in the lake there is a simple crank to raise and lower the dock at the deep end to level it or adjust for changing water conditions.
---
---
Classic Dock
A heavy-duty modular system that combines the look of traditional "post and plank" dock with innovative ideas in engineering.

With Classic you install the frames on the posts and then drop in the panels. This makes each piece very lightweight and easy to carry.
---
---
Vers-A-Dock
A modular "post and plank" dock system emphasizing easy installation and crisp, clean lines. Vers-A-Dock also uses seperate frames with even smaller drop in panels.
---
---
Sectional Dock
A simple, economical "post and plank" dock with all-in-one modular sections.

What is unique is Hewitt's crossbar and single bolt height adjustment.
---
---
Floating Dock
The solution for deep water and changing water levels. Commercial and residential.

There are several models of floating docks available please call for assistance.

A second advantage is the dock may be able to be left in for the winter.
---
---
Custom Floating Dock
Floating docks in a wider range of sizes. Unique solutions for commercial and residential applications.

Gangways and ADA railing are also available.
---
---
Dock Decking
Decking is the most visible part of a finished dock installation. Hewitt docks offer six different styles, each with their own unique appearance and performance characteristics.

The most common is the White, Power Coated, Wrinkle Finish, Aluminum. It is slip resistant and very "Cool" to walk on even on the hottest days.
---
Powered by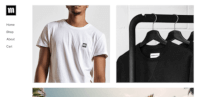 Create your own unique website with customizable templates.