Free Standing Canopy
Canopy Frame comes with 4 auger posts to secure frame and canopy to lake bottom. Several types of canopies styles can be attached to the Hewitt Free Standing Canopy Frame.
---
Standard Canopy on Free Standing Frame
Standard Canopy gives some rain and sun protection keeping the interior cleaner and dryer.
---
Extended Side Canopy on Free Standing Frame
Sides have been extended 12 inches to allow better protection of seating from the sun and rain. Bimini top is lowered to allow entry into canopy. Picture below shows view from inside boat.
---
Wakeboard Tower Canopy on Free Standing Frame
In this application the boat is on a lift allowing it to be raised into the Wakeboard canopy. This allowed the Bimini top to remain in position on the boat and still give sun and rain protection for the boat.
---
Powered by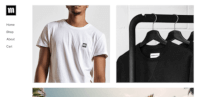 Create your own unique website with customizable templates.