Electric Pontoon Legs
Inovative lifting system operates on a 12 volt battery and will raise the boat on 4 legs.

Will lift up to 6000 pounds a total of 5-1/2 feet from the bottom of the deck or 3-1/2 feet to the bottom of the pontoons

4 way independent control allowing you to easily level your boat in all bottom terrains.
---
---
Hydraulic Pontoon Legs
Standard Hydraulic Legs
Great for small boats with twin pontoons.
Front and rear sets of legs are tied together and operate in tandem
Front and rear each have their own hydraulic pump for leveling
Leg assemblies are constructed from rugged 4" tubing
---
Hydraulic Straight Legs
These can be used with either twin or triple pontoon boats
Uses heavy-duty 6" diameter aluminum tubing
Dual synchronized hydraulic pumps front and rear
Each leg is connectd to each own pump for faster extension
Front and Rear legs can be independently operated for easy leveling
---
Hydraulic Wide-Based Legs
Wide-Based and Straight Leg modes are identical except their specially designed angled mounting brackets give these legs the widest base of any onboard available today

These legs are 72" wide, 24"s wider than the competition

This extra width and stability is ideal for twin or triple pontoon boats
---
Powered by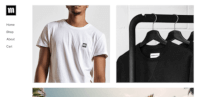 Create your own unique website with customizable templates.