Lakefront Solutions - Installations


Small "h" dock

Main dock is 68' long(see below), cross over is 12' long and short dock is 28'

Customer has 3 boats, powerboat in center, Sailboat on left and Pontoon on right
---
68 ft. dock, 2 sections with piano hinge


This is the begining of the installation above, there is a 32 ft dock and a 36 ft dock connected in the middle with a large Piano Hinge. It can be rolled in in one piece, note the ramps at the seawall.
---
---
Before and After


This ones just for fun!

Customer was tired of constantly reparing the dock that came with their cottage. Pictured is the new Roll-A-Dock next to the old wood dock
---
---
Party Platform
Platform is 12' wide by 16' long

Dock is 16 feet long but could be up to 32 feet long making overall length to be 48 feet

System is supported by one set of wheels so it can be rolled in and out easily

This allows two boats one on each side and still allows a third craft to tie up on the end
---
---
Floating Dock with Ramp
Dock is 48' long with a 8 foot "L"

2 Main sections are Custom Floating and are 16' long

Final section is a ramp which tilts as lake raises and lowers

This particular lake varies up to 4 feet and is 12' deep at the end.
Because it floats it can be left in all year round
---
---
40' dock with 8' "L"
40' dock, 2-16' sections and 8' extension

"L" is 8 ' long with helper wheel on right side

Bench is 4' long with optional armrests and canopy

Lift is Vertical lift with canopy
---
---
Typical Delivery



Typical load, 32' dock preassembled and ready for delivery
---
---
Hewitt load ready to roll
Hewitt truck at Nicollet MN being loaded
---
---
Lakefront Spring Load
Typical Spring Delivery at

Lakefront Solutions Storage Facility
---
Powered by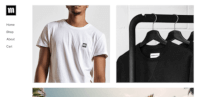 Create your own unique website with customizable templates.