Standard Cantilever Lift
The original Hewitt Lift design - simple, economical and proven performance.
---
---
Hydraulic Cantilever Lift
The simplicity of the standard Cantilever Lift with the convenience of hydraulic operation and remote control.
---
---
Hi-Lift Vertical Lift
This lift is straight up, straight down and can handle deep water or changing levels.

Hewitt uses a unique frame design and side bars that allow easier access than "V" style deisgns.

Seven models provide lifting capacities ranging from 1100 lbs. to 6600 lbs.
---
---
Hydraulic Lift
This is the ultimate for speed, convenience and lifting capacity. It has the convenience of push button or wireless remote control operation.

Capacities start at 4400 pounds to a massive 10,100 pounds.

This lift has full length bunks and is sutiable for inboards.
---
---
PWC / Small Boat Lifts
Several models are available from 700 lb. to 1150 lb. single winch lifts and double winch units at 1790 and 2300 lbs.
---
---
Narrow Pontoon Lift
Narrow pontoon lifts fit between the boats pontoons not beneath them.

Hewitt lifts start at 2000 lb. capacity for 20' long boat, then 2400 lbs. for a 24', 3000 lbs. for a 28' and finally a 4000 lb. at 28'.

Canopies are also available, see the canopy section or call.
---
---
Powered by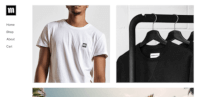 Create your own unique website with customizable templates.